During the numerous trips and interventions in the most beautiful spa facilities in the world, Christophe Marchesseau discovered that investors of these prestigious places wese mostly investing in service and luxury design. They did not invest much in selecting the wright personnel. "Hands" have an important and a great value in order to comply with a high-level service and to satisfy clients with high demands for massage therapy.
The selected stuff for the massage therapy often consists of beauticians who are very competent in their field but who do not have the bio-mechanical, anatomical and pathological skills to ensure the technical healthcare treatment. This requires years of training and knowledge even in the comfort treatment field.
Many of his certified therapists collegues asked Christoph M. to train them the protocol of massage therapy.

Thanks to these considerations, his experience in the world of exclusive spa facilities and his know-how of 30 years of practice, Christophe Marchesseau developed a training course and Signature by Christophe Marchesseau® label. He explained the therapists his vision and his method of global, therapeutic/holistic massage.
This training is only available for qualified massage therapists, physiotherapists and osteopaths who wish to practice in the luxury spa facilities.

To obtain certification in Signature by Christophe Marchesseau® Label, every training program should be followed and must be updated every two years.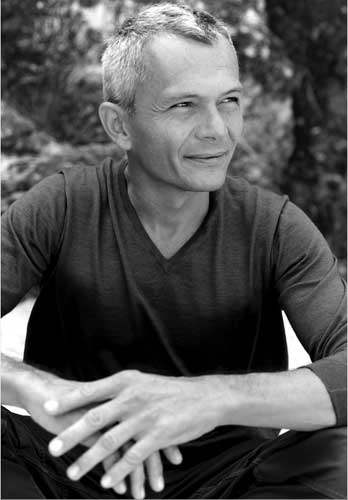 My experience in the most prestigious hotels and palaces has enabled me to realise that the neccesity of receiving a michelin star for the chef at the gastronomic place has the same importance for the spa facilities to be directed by the master in the « art of massage » to enhance and assert the offer and establish a reputation in this field of Wellness.
The hotels & spa's make an appeal to the Label and the training course of Signature by Christophe Marchesseau®. They would like to use the professionalism to recruit stuff who represent the profession of massage therapist and who would be recognized for their skills, selected and trained according to criteria of service, seriousness and cutting-edge know-how.
Christophe Marchesseau can assist you in this recruitment process.
Consultant and expert in massage therapy for
The LA MER cosmetic brand of the Estée Lauder Group asked him to develop the massage protocol. He also participated in promotional campaigns for the products in the field of massage developed by LA MER. The Estée Lauder group entrusted him to treat VIPs and international influencers patients.

In October 2019: LA MER organised the event and made an investment to transform a suite at the Baccarat hotel in New York into a massage cabin. Christophe M. delivered massage to the privileged guests from all over the world. Several media were reporting about this event.

Since 2015: Ambassador of the LA MER cosmetic brand owned by Estée Lauder group; the company is an expert in the fields of facial and body care.
The company asked him to develop the massage protocol.